https://www.cambslearntogether.co.uk/early-years-and-childcare/narrowing-the-gap/50-things-to-do
https://www.cambslearntogether.co.uk/home-learning
Home Learning Parents Guide EYFS PDF
http://www.crickweb.co.uk/Early-Years.html 
https://www.poissonrouge.com/members/bravenewfish Login: corona2020 password: corona2020
https://www.bbc.co.uk/bitesize/dailylessons
https://www.activelearnprimary.co.uk/login?c=0
https://www.theharmonyproject.org.uk/category/education/
Pobble have created a list of 25 non-screen activities for you to try at home with your child here: https://medium.com/pobble/simple-and-fun-non-screen-activities-that-children-can-do-at-home-115543cb3b9c
BBC Learning have created a wide range of activities available here: https://www.bbc.co.uk/teach/early-years-teaching-resources/zhhf92p including activities for discussing feelings, as well as songs, games and stories to share with your child.
TeachYourChildToRead have made their E-Books available to download for free, here https://teachyourchildtoread.co.uk/
Virtual School Trips – Why not take a virtual trip to Edinburgh Zoo to see the penguins or visit the Georgia Aquarium to see the under water animals?
Apps to use at Home
CBeebies Storytime – interactive books and bedtime stories
CBeebies Playtime Island – fun and educational games
Teach your Monster to Read – phonics and reading for 3-5s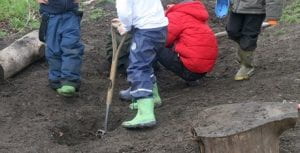 Physical and Outdoor activities
Ragdolly Annas are running daily online activity sessions which you can join in for free. Each session takes place from 10:30 – 11:00am. For more information visit: http://www.ragdollyannas.com/local/miltonkeynes/ or go straight to the YouTube channel here: https://www.youtube.com/channel/UC2fXGBYSE-feT_Hj4x9zU2A
https://www.cambslearntogether.co.uk/home-learning/pe
Outdoor activities from the Woodland Trust can be found on their website here,  http://www.treetoolsforschools.org.uk/menu/?_ga=2.188668719.683471598.1584616759-544425444.1584616759
Developing Speaking, Listening and Reading Skills
The Scottish Book Trust has a collection of songs and rhymes for you to enjoy at home – https://www.scottishbooktrust.com/songs-and-rhymes
In Warwickshire, Time to Talk, have created a 'Chatter Matters' resource with topics for you to discuss with your child –https://timetotalkwarwickshire.com/chatter-matters-week-2020-bear-with-me-share-with-me-chat-play-read/
For more resources and information linked to early reading and phonics, visit https://www.cambslearntogether.co.uk/home-learning/english and click on the Phonics section.
National Literacy Trust – http://literacyfamilyzone.org.uk/
The Words for Life website also has a selection of recommended texts and sotries for you to enjoy at home, visit www.wordsforlife.org.uk/
http://booktrust.org.uk/books/booklist/ The Book Trust also has a great link on their website for booklists.
http://peters.co.uk/100-books-for-parents To support teachers and parents in the event of school closures, Peters have compiled a list of books that children could read at home along with downloadable activity sheets for each book.
Peterborough Library services: https://vivacity.org/faqs-covid-19/ Vivacity are constantly updating their service information which can be found here. Vivacity also have an online service which can be accessed for free and remotely.  Here you will find access to magazines and audiobooks as well as books: https://vivacity.org/libraries-archives/online-library-services/