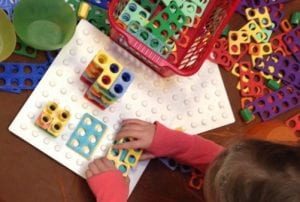 Day-by-day Maths Activities which link to what we are learning. 
White Rose Maths – home learning videos and activities
Week beginning 1.2.21 Growing 6,7,8 Week 2
Week beginning 25.1.21 Growing 6,7,8 Week 1
Week beginning 18.1.21-Alive in 5 week 3
Maths activities
Practice counting forwards and backwards to 20 –

This can be done through playing hide and seek, singing number songs, chanting, board games etc.

Say 1 more or less than a number.  "1 more than __ is __.   1 less/fewer than __ is __."

Use the

maths eyes

website to look at photos and talk about the maths you can see (numbers of things, shapes, colours, patterns, sizes etc.)

Use opportunities like cooking and mealtimes to discuss qualities, weighing, doubling, halving and sharing.
Maths activities on screen:
Watch Numberblocks clips at:

BBC, CBeebies or on youtube. Use this guide here to give you ideas on what to do with your children whilst watching an episode.
If it suits you child, work on RMeasimaths – your child has an individual login to access this.
Maths websites
https://www.mathlearningcenter.org/resources/apps
https://www.bbc.co.uk/cbeebies/shows/numberblocks
https://www.doorwayonline.org.uk